News 2/27/2017: UNW Model Railroad Show
   A huge thanks to everyone at the United Northwest Model Railroad Show in Monroe, WA. for another great show! One year ago I first debuted my inventory and received tons of feedback and support. This year I came back with more than four times my original inventory and received even more positive feedback and support.  I also need to thank my new trainee Keegan, who helped at the show and will be helping me create and release more, unique models in the future.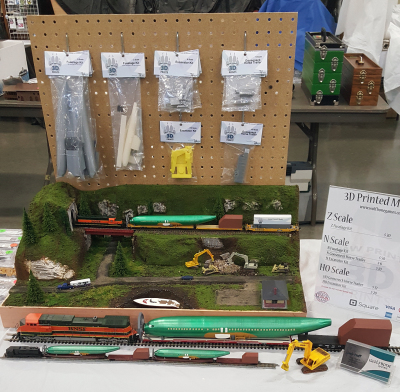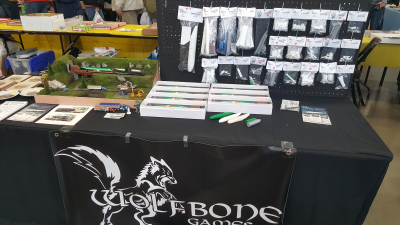 Some of the items I had with me aren't yet available through my store, such as the Z-Scale trailers and N-Scale Jersey Barriers. They will however, be added soon.
News 8/23/2016: N Scale Trucks and Trailers
     Two new models are available for August! A logging trailer that pairs great with the Peterbilt Semi- Tractor that is available, and a Peterbilt Dump Truck with (or without) a Dump Trailer.

Both are available now on Etsy!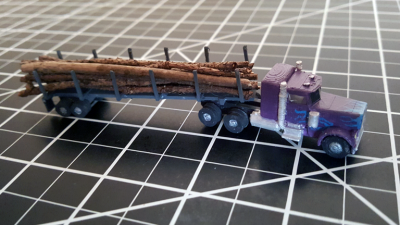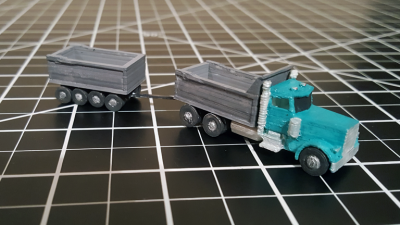 Also coming soon is an updated Excavator model with claw attachments
News 6/15/2016: N Scale Pre-Detailed Fuselages
     Fully painted and detailed N Scale fuselages are now available! These fuselages are the same as my kits on Etsy, however I personally sand, prime, hand paint and decal each one.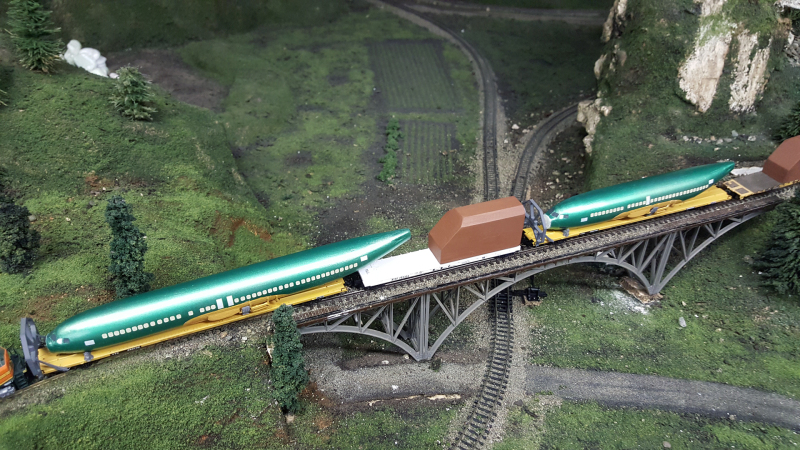 Each model is also given a unique line number based on the time of ordering, so no fuselage is alike! These images show numbers 5600 and 5602.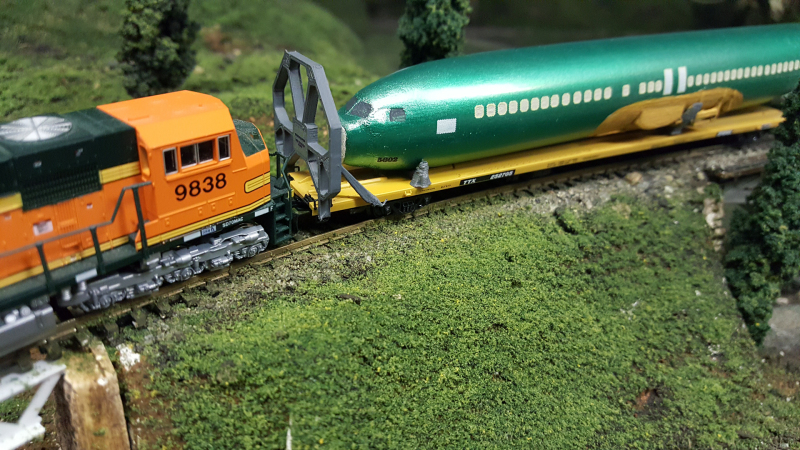 Both fuselages are available on Etsy.
News 5/28/2016: More Shapeways!
     I'm happy to report that my 737-800 and the "Accessories Kit" have passed Shapeway's quality checks and are now available for sale. They're more expensive than their counterparts on Etsy, but they come ready to paint with no trimming or sanding required.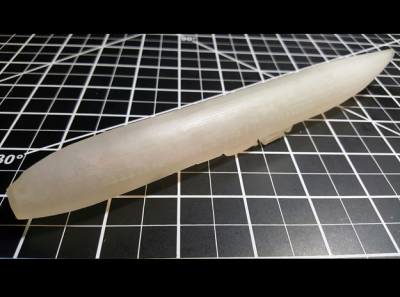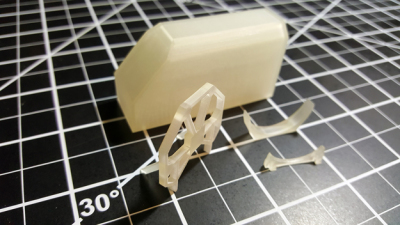 News 5/19/2016: Shapeways 
     Been a little while since I've added an update, but this is a good one. I've been working with my models and have now refined them so they meet Shapeway's printing specifications. I'm currently still setting up shop on Shapeways and hope to have all of the fuselages fully available within a few weeks.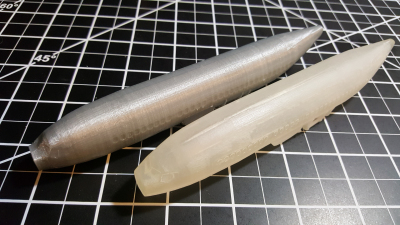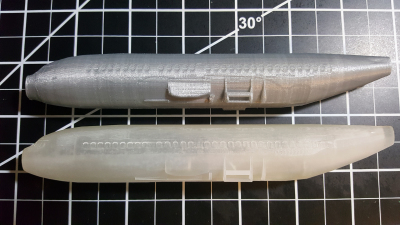 Above are a couple of comparison images of my 737-600. The white one was printed by Shapeways in FUD (Frosted Ultra Detail) and the silver is one of the models I have currently available on my Etsy store printed in PLA plastic. The Shapeways print is smooth and ready to prime and paint out of the box without any sanding or trimming needed. While a great convenience it does come at a larger price tag since they are printed by a middle-man and not by myself. Still though, they are a great option for people who don't want to sand, filler prime, and then sand and prime again.
The 737-600 is currently available, however it is currently only the fuselage by itself. The mounting brackets, icebreaker and partsbox on not included in the Shapeways version.
News 3/31/2016: Tractors, Trailers and Skyboxes
     The Boeing Skybox is now available on the store in N Scale. Also added to the store is a Peterbilt Semi Tractor and a wood-chip trailer that is modeled after the discontinued GHQ grain trailer.